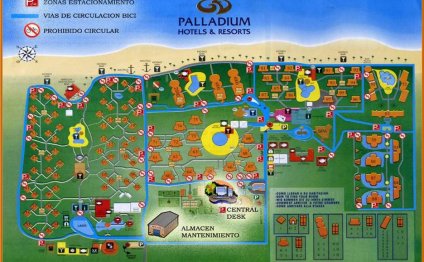 Disney World Caribbean Beach Resort Map
Caribbean Beach Resort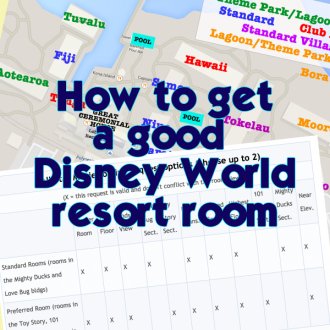 Disney World resort rooms have several views that you can choose when booking, and then there are lots of requests you can make to get a room that will be a good fit.
Today, I've got information on each resort and how to get a room that's right for you.
Let's get started...
Booking the right view
One of the first decisions you'll encounter when booking your Disney World trip is which view to book at your resort. Some resorts have only 1 or 2 views to choose from; other resorts have more than 10.
A view is essentially a guaranteed type of room. Once you book it, you know that's what you'll have on your trip.
Some suggestions on booking views:
At the Values and Moderates that offer it, I always recommend a Preferred Room to reduce the amount of walking you'll have to do to get to the main building
If there are things you absolutely must have and there's a view for that, make sure you book it. Examples: king bed, bunk beds, etc.
Making room requests
After your room is booked, you can make room requests so that you can narrow down the location of the room you'll have for your trip. Just make sure your requests don't conflict and aren't redundant with the room view you booked.
For example:
If you book a Preferred Room at Caribbean Beach Resort and then request to be in Barbados Village, that doesn't make sense because there are no Preferred Rooms in that section.
If you book a water view room, there's no need to also request a water view room since you know that's what you're getting.
There are 2 types of room requests: 1.) the ones you can make up to 60 days beforehand using Disney's online check-in system and 2.) requests that you call in to have added to your reservation (people used to fax requests but I don't recommend that as the effectiveness varies between resorts).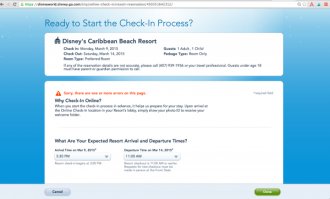 Some guidelines for making room requests:
Don't request a specific room number, but put in requests that emphasize what's important to you.
Keep your requests to a minimum - usually 2-3 at the most.
Online check-in
Online check-in is something you can do up to 60 days before your trip (I suggest doing it at least 10 days beforehand) and makes sense for anybody who wants to save some time at the resort since most/all of the info they'd ask you at the front desk can be entered online.
You access this by logging into your My Disney Experience account, going to the My Disney Experience menu and selecting "My Reservations and Tickets." You should then be taken to the screen that shows your resort reservation and has a link you can click to check-in online.
Once you click that link, you'll be prompted to enter some information on the next screens...

You will be shown a screen like this that you can use to make up to 2 requests.
Who shouldn't use online check-in? People who want to ask for an upgrade and/or discuss room options at the front desk.
Another perk to online check-in: Disney is starting to implement a system where people who check-in online can bypass the front desk and go straight to their room (this will be fully rolled out by mid-March 2015, except for Ft. Wilderness). To use this system, people must have their MagicBands shipped to their house ahead of time, check-in online, and provide a way of being contacted (text or email).
If you use online check-in but don't get to bypass the front desk during your trip, be sure to at least get into the online check-in line at your resort which should be shorter and quicker than the regular line.
Requests made by phone
If you want to make requests that aren't available in the online check-in process, you can provide more specific requests by calling them in (note: if you're using a travel agent, they will need to call them in).
The way that it works is that the reservations are sent to the resorts about 5 days beforehand when a room assigner goes through all of them and starts to assign rooms.
They will first assign groups who are linked. If you're traveling as a group who has at least 2 rooms, be sure to get a "travel with" number so you will at least be placed together.
Then the room assigners will move on to the reservations that have requests. They'll have the online requests you made + they will consider requests that were called in.
The number to call to add your room requests is 407-939-7630.
If you have special requests due to a disability, you can call 407-939-7807.
Which requests should you make?
Below, I've listed out the online check-in requests for each resort, which requests are valid for each type of room view, and other requests you might consider making by phone.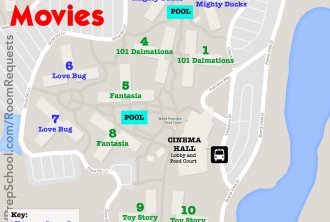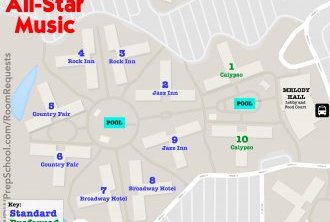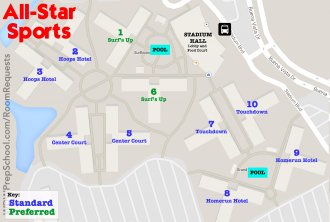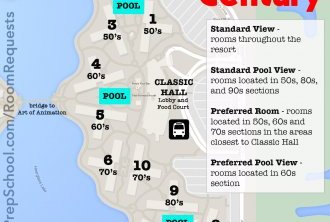 Share this article
Related Posts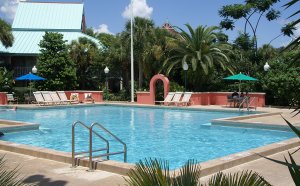 February 13, 2015 – 04:42 pm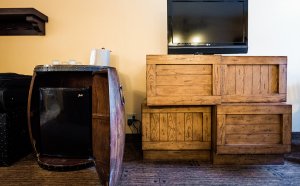 January 9, 2016 – 01:48 pm