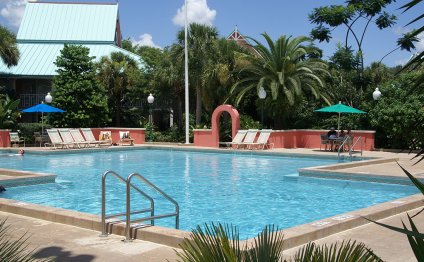 Caribbean Beach Resort Reviews
Caribbean Beach Resort
Check-in is at 3 pm, at the Custom House. Your room might be available prior to 3 pm, but that is not guaranteed. If your room is not available, you can leave your luggage with Bell Services and use the main pool (lockers, changing areas, and public restrooms are at poolside), or you can head out to a theme park. Your luggage will be delivered to your room.
Check-out is at 11 am. If you pay by credit card, you do not have to go to the Custom House to check out. An itemized bill will be hung on your room door by 8:30 am on your day of departure. If you are leaving before the bill arrives, we suggest heading to the Customs House to get a copy. It is always a good idea to check your bill prior to departure! You can call Bell Services to pick up your luggage. If you are taking a bus or taxi to the airport, Bell Services will keep your luggage at the Custom House until your transportation arrives.
Guest rooms
IMPORTANT NOTE: Disney's Caribbean Beach Resort began a major refurbishment (July 2014) scheduled to be completed in spring 2015. During this time, all rooms (with the exception of King Bed rooms and Pirate Rooms) will be upgrading to queen beds. Many rooms (but not all) will then have the ability to accommodate up to five, with the addition of a bunk-size fold down bed. These rooms will be located in all of the resort's villages.
Currently, each room has two full-size beds, except for a few rooms with king-size beds. Up to four guests, and one child under 3 in a crib, are allowed per room. Cots are available at $15/night; call to reserve one in advance. There is space for a sleeping bag on the floor. Cribs are available. Rooms include two sinks outside the bathroom, cable TV/radio, armoire, table and chairs, phone, a small key-operated wall safe, hair dryer, iron and ironing board, and coffee maker. Complimentary coffee packs are also supplied. There should also be a refrigerator in the room - if it's not there, request it, there is no charge! Bed boards, bed rails, extra blankets and pillows, baby cribs and sharps containers are available through housekeeping.
All rooms open onto an exterior corridor, and are roughly the same layout and size (340 sq. ft). Connecting rooms are available. A small number of rooms are designed for wheelchair guests. Noise is not a problem in any of the rooms, unless you have exceptionally unruly neighbors.
Walt Disney World Resort made complimentary Wi-Fi service available in all of its hotels as of March 2012. See our page for details.
What should I expect to pay for a room at the Caribbean Beach Resort?
The Caribbean Beach Resort is considered a "Moderate" resort hotel, and its prices are in the mid-price range of the hotels at Disney. These are regular rate prices and do not include the Florida Sales Tax nor the county resort tax. Rates are based on double occupancy. No charge for children under 17 years old when in the same room as the adults. If you have more than two adults in the room, there will be a $15 per night charge for each extra adult. Maximum of four per room, plus a child under 3 in a crib.
Sometimes there are special rates for Annual Pass Holders, AAA members, or Florida residents. Be sure to inquire when you call for reservations!
Walt Disney World Resort rates vary by season (there are nine seasons now), and also by day of the week. The holiday season is the most expensive time of the year. It runs from mid-December to early January as well as during Easter Week.
Share this article
Related Posts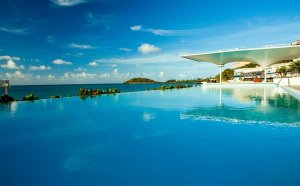 February 11, 2021 – 06:50 pm