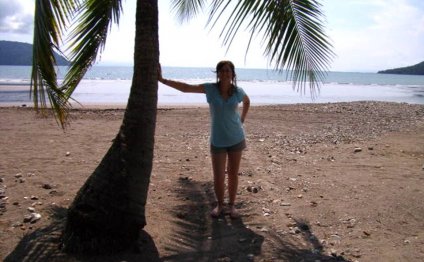 Costa Rica Caribbean Beach Resorts
Caribbean Beach Resort

Costa Rica's Caribbean shoreline is one of the most underappreciated attractions in the country. Due to a fear of petty theft (which can happen anywhere, by the way) and a deeply ingrained racism against the Jamaican-descended Ticos who live there, many Costa Ricans never even visit this side of their own country. They are missing out.
Like elsewhere in the Caribbean, this coast is super laid-back, temperate, and teeming with wildlife. Activities, lodging, and just about everything else are cheaper here than on the more highfalutin Pacific side. Whether it's a remote turtle sanctuary, a tour of an old cacao farm or a wild all-night party that a traveler seeks, the Caribbean comes through.

And in a country known for uninspired fare, the Caribbean side is the big exception: think whole fried snapper with a side of coconut rice and fried plantains, washed down with delicious ginger juice. Pura vida, mae.
The hardest thing about going to the Caribbean is choosing where to eat. Selvin's Restaurant has the best Caribbean food I've ever tasted, but then, there's also the fresh lobster at Mopri. The international cuisine at Stashu's Con Fusion, and the super-hip Koki Beach, are also high on the list.

Before bananas took over, cacao farms used to drive the economy in the southern Caribbean. And lately, there's been a renewed interest the area's sweet, sweet chocolate business. Visitors can take chocolate tours through farms belonging to Caribeans or Chocoart, and learn how cacao pods are harvested, how the chocolate is made, and, of course, sampling along the way.
Up in the northern Caribbean sits Tortugero, one of the most remote villages in the entire country. It borders Tortugero National Park, where birds, reptiles, and amphibians seen nowhere else in the country thrive. Expeditions take visitors out on the canals or to the beach, where they watch baby turtles hatch and attempt to reach the sea. The Cahuita and Gandoca national parks in the southern Caribbean are also replete with wildlife, sloths included.

The Caribbean coast doesn't have any mega-resorts or hotel chains. What it does have, however, is tons of character. Boutique hotels and B&Bs dot the coastline, with unique options like the funky abodes at Tree House Lodge, open air bungalows at Almonds and Corals, the stylish rooms at Le Chaméléon, and the relaxing beachfront accommodations at Banana Azul.
Every night of the week in Puerto Viejo there is live music or fire dancing or at least a happy hour somewhere. My personal favorite spot is The Lazy Mon for its lively ping-pong and pool games and the chill atmosphere right by the beach. Don't attempt to buy illegal drugs from locals around these parts, or you might just prove the haters right about the Caribbean's crime problem.
Share this article
Related Posts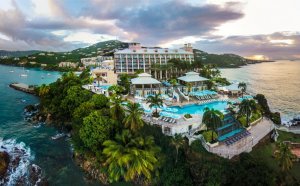 March 23, 2020 – 09:06 am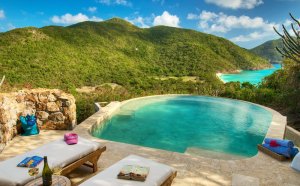 October 9, 2020 – 02:23 pm