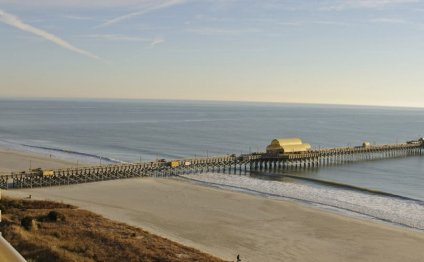 Grand Strand Resorts North Myrtle Beach
North Myrtle Beach
The ocean is beckoning you, so you begin researching where you would like to go and discover that North Myrtle Beach looks like the perfect destination. Now, you need to decide where you want to stay. Well, it just makes sense that an oceanfront condo is where you would like to call home for a few days to a month. The Grand Strand Resorts has an amazing variety of North Myrtle Beach oceanfront condo rentals for you to choose from. We have planned our developments to meet the needs and whims of everyone, so finding what you are looking for in an oceanfront condo through us will be an easy and pleasurable experience.
North Myrtle Beach is the upper tip of the 60 mile long Myrtle Beach strand and is easily accessible by car or plane. An international airport is only 15 miles from your oceanfront condo.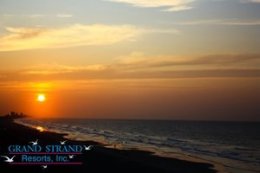 Grand Strand Resorts has something for everyone. In fact, we have 60 unique oceanfront condos and resorts with ocean views for you to choose from, each with their own set of amenities, on-site attractions and features, and dwelling options. With rooms ranging in size from one to four units in a condo, you can come alone, bring a friend, your spouse, the family, or even have a guy's or girls week or weekend here and remain comfortable. If you are an event planner, we can accommodate large groups. For all of your North Myrtle Beach oceanfront condo rentals, choose Grand Strand Resorts.
Of course the South is famous for its hospitality, and Grand Strands Resorts staff will help you discover and enjoy any and all that North Myrtle Beach has to offer. We have been operating condos and resorts here since 1997, and we live here, so we can help you plan your vacation beyond just finding the right condo to stay in. Whether you need help choosing a restaurant, a golf course, a day trip, or a family adventure, allow us to save you time and help you identify the places and events you want to experience while you are here as our guest.
Share this article
Related Posts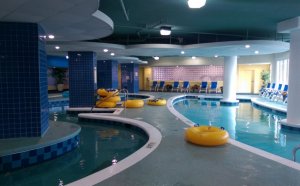 November 22, 2016 – 04:08 am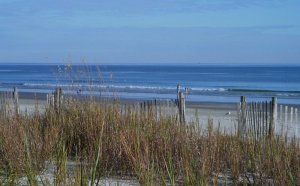 March 23, 2017 – 02:15 am