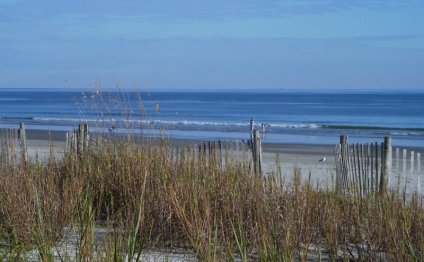 North Myrtle Beach Resorts deals
North Myrtle Beach
Where you rest your sunglasses at the end of the day truly matters. Whether you'll be hanging out on the beach with your family, getting cozy on the boardwalk with your special someone, or making memories with your friends over spring break or summer vacation, you want to make sure your hotel offers the accommodations you need to have a truly wonderful experience. There is an amazing selection of Myrtle Beach hotels to choose from when planning your trip. You can explore options for everything from extravagant resorts to simple Myrtle Beach motels when booking your room. Some of the luxury hotels here feature indoor and outdoor pools that cater to both children and adults. How would you like to wake up each morning to eat eggs and fresh fruit while looking out over tumbling waves? Many local hotels feature decks and balconies that provide exceptional Atlantic Ocean views.
The Best Time to Explore Myrtle Beach
Myrtle Beach is about as warm and sunny as you can get without actually visiting a tropical location. This portion of South Carolina experiences a mild winter that is ideal for long walks on the beach in a windbreaker or light jacket. While some restaurants do close at the start of fall, most shops and golf courses stay open for travelers who visit outside of the peak vacation season.
Of course, it's a very different story once spring and summer roll around. Warm temperatures usher in a long season of crowded restaurants, lively nightclubs, and packed beaches. Swimming and sunbathing become popular sometime around March or April. Many college students choose Myrtle Beach as a warm and wild destination for spring break. The fanfare reaches its peak level once visitors pour in during Memorial Day weekend and temperatures reach near 80 degrees Fahrenheit.
Getting Around Myrtle Beach
Visitors have a variety of options when it comes to getting from hotels in Myrtle Beach to popular attractions. Booking a car rental in advance is a smart decision because many shopping spots, water parks, and local attractions are located away from the city's main strip. Tucking a bag of change away in your rental car is a great idea, as many of the parking spots are metered. If having your own set of wheels isn't for you, Myrtle Beach provides a public bus system called Coast RTA. The bus system offers users a variety of options to choose from when selecting passes. You should keep in mind that the buses do stop running past a certain time in the evening. People looking for reliable transportation home from nightclubs and bars should plan to use taxis or make rental car arrangements in advance.
Fun Things to Do in Myrtle Beach
Whether you plan to splash and play all day or save your energy for hot nights at wild oceanfront nightclubs, finding the perfect place to stay in Myrtle Beach close to the attractions you want to visit is important. If keeping your family near engaging activities is a priority, you'll be happy to know it's easy to find magnificent hotels in close proximity to the many things to do in Myrtle Beach, such as Springmaid Pier, the Myrtle Beach Boardwalk and Promenade, the Myrtle Beach Speedway, the Hollywood Wax Museum, Ripley's Aquarium, Ripley's Haunted Adventure, Wheels of Yesteryear, and the Waccatee Zoo.
Of course, having a room within walking distance of Myrtle Beach State Park will place you in a coastal wonderland that offers chances to build castles, relax on a beach blanket, collect shark teeth, admire birds, or escape into the dunes for some peace and quiet.
If you're looking for a place to stay that offers easy access to the city's best nightlife spots, focus your search for hotels and resorts on the area near Ocean Boulevard. Staying in this part of the city will place you steps away from many of the hippest bars, dance clubs, and spots for live music. The nightlife crowd at Myrtle Beach establishments tends to be youthful and uninhibited. You'll discover that the overall vibe at the clubs leans toward energetic with a casual twist. Because the dance floors at popular nightclubs usually extend to outdoor decks and patios, plan for an evening dress code that includes tank tops, shorts, and sandals instead of stilettos and dress shirts.
Share this article
Related Posts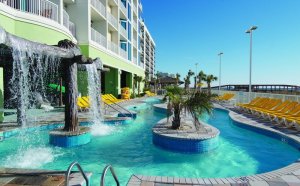 October 24, 2016 – 09:57 pm