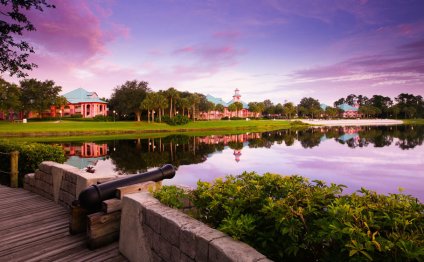 Caribbean Beach Resort Phone Number
Caribbean Beach Resort
Disney's Caribbean Beach Resort is a vibrant, tropical delight. Covering two hundred manicured acres, it is divided into 5 villages named for Caribbean islands: Barbados, Jamaica, Martinique, Aruba, and Trinidad (separated into North and South).
Each brightly colored village consists of clusters of 2-story buildings with 64 guest rooms. Soothing pastel structures capped with brightly colored roofs, accented by white railings, provide both a relaxing and yet lively atmosphere to get guests into the spirit of the islands.
The buildings of Barbados are salmon with pink and teal roofs. The village of Martinique features sea blue with red roofs and pink trim. Bronze structures topped with green roofs are found in Trinidad. Sunny yellow buildings with blue roofs are common to Jamaica and the guests of Aruba will be housed in pink and purple with teal roofs. Each village has one quiet pool with the exception of Trinidad that has two. There's a themed pool at Old Port Royale with waterfalls and a water slide.
The villages surround a 42-acre lake. In the midst of the lake, you'll find Parrot Cay Island. As the name suggests, the island is stocked with an aviary of colorful tropical birds. As you meander along this 1 ½ acre island on the nature trails, you will enjoy the peaceful, relaxing ambiance commonly found in the Caribbean. A large playground for the children is found here as well. The island is connected to the mainland by footbridges.
Check-in, Guest Services and Bell Services are found in the Custom House, a separate building found near the front entrance of the resort. The architecture of this reception area features many of the elements found in the government buildings of the Caribbean Islands with its verandahs, tile floors and canopies.
Babysitting/Childcare Services
Marina with watercraft rental
Valet Service Cleaning
Coin Laundry facilities at each village quiet pool,
Express Check-out
Refillable mugs - $11.99 plus tax, can be refilled at the Old Port Royale food court
Bell Services
Refrigerator
Coffeemaker
Hairdryer
Calypso Trading Post & Calypso Straw Market – resort logo souvenirs, T-shirts, hats, bags, children's beach toys, swimwear, gifts and sundries
ATM machine – located in the Custom House
Poolside bar – Banana Cabana serves frosty drinks and snacks
In-room coffeemakers (note: purchase of coffee is extra)
Voice Mail - information on how to retrieve messages is found in the Guest Messaging Service section of the Telephone Information brochure found beside the phone in your room.
Daily Maid Service
Vending and Ice Machines – located in the center of all buildings on each floor near the house phones
Dataport on phone
High Speed Internet service
Facsimile Service at Front Desk
Share this article
Related Posts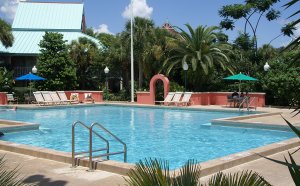 February 13, 2015 – 04:42 pm