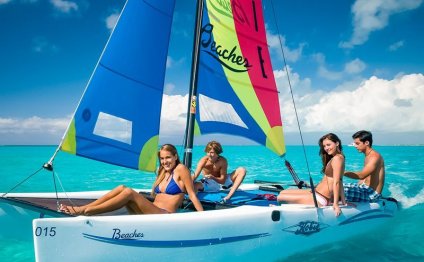 Sunset Beach Resort and Waterpark, Jamaica
Sunset Beach Resort
The service, food, drinks, and location were wonderful!
Verified Hotel Guest from Rosedale, NYSolo Traveler
5.0
Location
Needs renovation
No free WiFi.not even in public areas. Needs painting & other up grades. Food is could be better.
Michelle from St. Catherine, JamaicaFamily Traveling with Young Children
7.0
Multiple activities for all, staff is very accommodating warm and welcoming especially towards babies.
That the wifi is not free mainly and more staff is needed at the grill to eliminate the long line and long wait time or suggest building another grill
Too many activities to fit into a weekend. Requires long stay . Great for family vacation or reunions
Stacey from Inglewood, CAGroup Traveler
8.0
Overall staff is friendly. Good entertainment. Plenty of things to do on the resort. Activities can be purchased at a fair price at the resort. Free shuttle service to night life.
I enjoyed my stay at the resort. The lady at the activities desk, Patricia, is great! Ronald, he works the front desk at night, was sweet also. Food was ok. Room looked like photos on Priceline with was reassuring. Entertainment is enjoyable. Beach is at your fingertips. Public areas were clean and tidy. Drinks are truly unlimited. The only thing I paid for was tax on the room - which is indicated in your reservation confirmation from priceline. (They and everyone else accept USD - do not exchange your money!) I'd come back. :-) ...
Norman from Bloomfield, CTCouple
10.0
The food was great
that the Jerk chicken stop serving so early
Arlene from West Hempstead, NYFamily Traveling with Teens
the Staff were friendly and warm especially Our housekeeper SONIA! she was great!
the restaurant Jamaican it does nothing for Jamaica. the service is sloppy and if I stayed longer I would not recommend it to my friends or visitors t
The hotel is cleaned but I hate the magnitude of flies that shares each and every time that I dined. The Asian and Italian restaurants were superb! The service and friendliness of the staff is what you enjoy whenever you are dining.
Paulette from Lauderhill, FLCouple
1.0
nothing
i didnt get the room i booked, i couldnt get resveration for dinner they were alway book
its the worse hotel i have ever been to .i didnt the room i book .u couldnt get into any restaurant they alway book, its a waste of my time and i regret it so much...i wish get my money back...
Some of the rooms can really use updating.
We like the hotel. For the price we got about what we bargained for. The included watersports is a must. And did I say they are included! The restroom in building A is fully remodeled, much better than the others.
Lesley from San Antonio, TXCouple
6.0
all-inclusive food/drinks
general run-down rooms, facilities
large open lobby, good food at a la carte restaurantes, variety of locations to spend tme
staff very unfriendly and did not follow through
I would not go back to this hotel. This is not because of the str lvel, but because of the lack of focus on cutomer service. On arrival we wre made to wait 2 hours to check in and although we were told a tray of drinks would be served, these did not arrive. Following this wait we were offered no apology or ugrade. On arrival to ourroom, several ammenities were missing including hand soap, iron, and hairdryer. Th shwer was in awful repair with minimal water pressure and hot water was sporati at best. We had a nice time and tere were some reat points to the hotel, however not enough to change our minds on returning ...
Share this article
Related Posts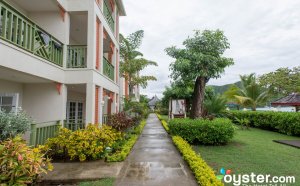 February 22, 2020 – 08:48 am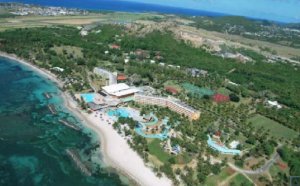 October 20, 2021 – 06:03 am