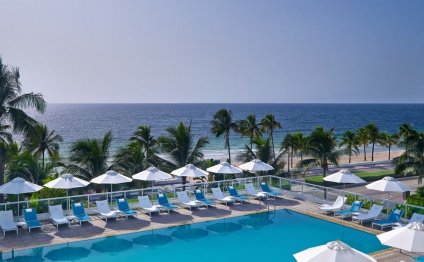 Westin Fort Lauderdale Beach Resort and Spa
Resort And Spa
Check in: 3:00 PM &nbsp &nbsp Check out: 12:00 PM
Weekends last longer at Westin with late checkout on Sunday. Availability may vary.
ADA Policy
The hotel is compliant with ADA. ADA compliant guest rooms are available, but advance reservations are required.
Alcohol Policy
Alcoholic beverage service is restricted to those 21 years or older (with valid identification).
Age Requirement Policy
Guests must be 21 years or older with photo identification to reserve a room.
Check Cashing Policy
Check cashing services are available to guests who present valid identification. There is a limit of $300 per stay.
Connecting Room Policy
The hotel has a limited number of connecting rooms. Please request connecting rooms upon reservation to ensure availability
Early Departure Policy
Please be advised that a fee of one night's room rate plus taxes will apply to all early departures, unless you inform the front desk of the change at check-in.
Extra Bedding Policy
Rollaway beds are permitted only in guest rooms and suites with king-size beds. Rollaway beds are not permitted in rooms with double beds. Rollaway beds are available for a daily fee but are subject to availability.
Gift Certificate Policy
To redeem a gift certificate, please contact the hotel directly.
Pet Policy
Dogs up to 40 pounds are allowed. There is a limit of 2 dogs allowed per room. Cats are not permitted. A complimentary Heavenly® Dog Bed is provided. Guests must sign a Pet Regulations and Damage Waiver Form at check-in.
Credit/Debit Card Policy
Debit and Credit cards will be authorized at check-in for the amount of your stay, plus an amount to cover incidentals. The authorization will hold the funds until check out, at which time the amount actually incurred during the stay will be charged. Authorized amounts may take up to 14 days after departure to be released by your bank or financial institution and the hotel will not be responsible for any resulting fees or charges.
Payment Policy
A valid credit card is required at the time of check-in for the payment of the room, tax, and incidentals.
If a guest wishes to pay with cash at check-in or checkout, a valid credit or debit card must still be presented at check-in and authorized for the full stay to cover the room rate, taxes, and incidental fees. At checkout, the hotel will accept cash as payment and cancel the authorization on the credit or debit card; however, this cancellation can take 5 to 14 business days to complete. The hotel is not responsible for fees or charges related to authorizations.
Company checks are not accepted.
Resort Charge Policy
A daily Resort Charge of 30 USD, plus tax, per day will be posted to each guest room for a variety of amenities and services.
Amenities include:
Complimentary High Speed Internet Access
Cold bottle of water in Guest Room
Complimentary morning newspapers by request
Pool and beach towel usage
Access to WestinWORKOUT® Fitness Studio
Local and domestic long distance telephone calls
Heavenly Spa by Westin™ discounts
Twice weekly RunWESTIN™ events
Weekly sunrise yoga
Share this article
Related Posts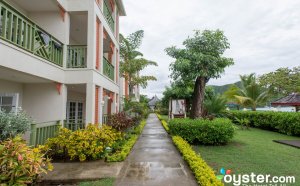 February 22, 2020 – 08:48 am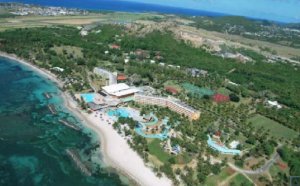 October 20, 2021 – 06:03 am