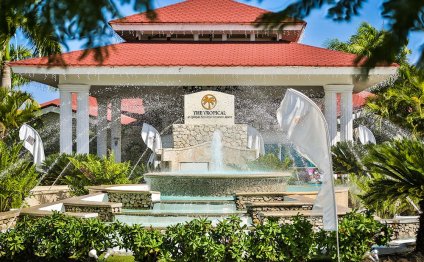 Lifestyle Tropical Beach Resort & Spa Reviews
Resort And Spa
My husband and I were on our honeymoon and it was a horrible trip and I will never go back. I usually travel several times a year on either cruises or all inclusive vacations all over Mexico and the Caribbean. I have gone to Punta Cana a few years ago and decided that based on my experience there, I wanted my husband's first trip out of the USA to be to the Dominican Republic. We booked this trip early in the year and were very excited to go. Being newly married, we were excited to share my travel experiences as I have told him nothing but great things about all inclusive resorts. Needless to say, I would not recommend this trip to a friend or family member and actually told my travel friends to NEVER go to this resort and that I would never go back to the Dominican after this trip. They were shocked since we had such good experience on all the other resorts we have stayed at. I guess your experience is based on what color you wrist band you have. It is a shame because if they treated everyone like they were VIP, I am sure we would have had a better time. We were ashamed to hold our wrists out showing the "plain yellow" bracelet and not the "gold shiny" one. I felt like if we did not pay for the timeshare we were shunned from the rest of the amenities. We tried to get in to the sports bar to watch a baseball game and they told us we could not go, we could not go very many places in the Lifestyle "community" since we did not have the proper bracelet on. Not only could we not go, we were treated very rudely while being told we were not VIP so we could not go. My husband was so upset that he was trying to call CheapCaribbean on the first night to get us a flight home early. No one wants to feel lower class while they are on their honeymoon. We were also told by Cheapcaribbean that we would get some special treatment since it was our honeymoon but we did not see anything but a few flowers on our bed when we got there. There was no other special treatment at all.
The beach was filled with locals trying to sell you something every time you walked by and the ocean was dirty and had a lot of debris floating it. No one wants to swim with trash but there was a lot of trash floating next to you in the ocean.
Room: The shower did not have any walls or curtains so the bathroom flooded every time we took a shower since the drain was elevated above where the water line was, which does not make any sense. The water is not filtered in your room so you have to make sure you don't swallow any or you'll get sick. The power went out several times while we were there and one of which occurred while we needed the alarm to go off so we could check out on time and the other was while I was bed ridden with stomach pains which I will go into later. There was no TV or AC while we were stuck in the room, it did not last all that long but it was long enough to make it hot in our room which is not pleasant when you are stuck in your room.
Food: If you are not VIP and want to eat at a restaurant, you have to wait in line every morning at 8:00AM to get put on a waiting list. They choose the restaurant and the time you eat. One morning I waited in line 30 mins to be put on a waiting list for the restaurant they choose.They also don't tell you until after 5:00PM. They slip a ticket in your door letting you know if you got the reservation and what time it is at. We luckily got dinner reservations at 9:00 PM at a restaurant we didn't even want to eat at but we did since the alternative (the buffet) was so horrible. The buffet has lower grade food and did not have many options each night. The first night we walked around the buffet several times and both looked at each other like, "hmmm what are we going to eat." We ended up eating some pasta from the pasta bar but it took so long to get it and it was okay but nothing special. If it is possible, get the reservations for the restaurants as the food at these restaurants was actually really good but the buffet suffered every night and especially every morning. Most mornings we could not even find a table to eat at and the resort was not even busy all week.
Drinks: We got access to the VIP beach because we booked through Cheap Caribbean. That was the only special treatment I got all week. The cabanas and beach were really nice. The drinks and food there was actually good and the sushi was excellent and the best part of the trip..by far. The drinks by the main pool and bars had lower shelf liquors but stick to the beer since you never really know what you are getting in the drinks. I have never been to an all inclusive resort where you have to pay for your own drinks at the hotel disco club unless you were VIP which I was not. So unless you are willing to pay $7.00 per drink at the club, there is no other entertainment past 10:30PM which makes for a very boring night!
Entertainment: The Sunday Welcome Party was really nice. They hotel put a lot of hard work into it and it was the best night we had. The first few days we assumed the nightly shows were at our resort and we could not find them and it was not until a few days into the trip that we realized they were held somewhere else. We actually were afraid to go there in fear of being rejected again from yet another VIP area.
We did do a city trip and went to the top of the mountain in the cable car which was one of the highlights of the trip. The cable car experience is like no other...we had a great time on our trip so I would recommend the mountain trip as the side excursion to take. It was truly amazing!
short natural hair styles
strawberry blonde hair color
sugar bear hair
toner for hair
ula hair
west kiss hair
wolf cut hair
4c hair
auburn hair
cantu hair products
castor oil for hair growth
chest hair
clip in hair extensions
facial hair styles
hair braiding
hair clip
hair cuts near me
hair cuttery near me
hair of the dog
hair salons
hair shops near me
haircuts for thin hair
hairstyles for short hair
ingrown hair turned into hard lump under skin
layered short hairstyles for fine hair
luv me hair
natural blonde hair
natural hair styles
pink hair
short hair cuts
straight hair hairstyles
trump hair
arctic fox hair dye
balayage for dark hair
balayage on brown hair
best shampoo and conditioner for curly hair
black and white hair
burgundy hair color
caramel hair color
copper hair color
curly girl hair
cute hairstyles for curly hair
damaged hair
dirty blonde hair
elon musk hair
facial hair removal
facial hair removal for women
golden blonde hair
hair braiding
hair braiding styles
hair brush
hair drawing
hair extensions
hair salons near me
hair stores
hair trend 2021
hair vitamins
how to bleach hair
infected ingrown hair
jennifer aniston hair
l'ange hair products
long layered hair front
longest hair in the world
low fade curly hair
nadula hair
prose hair
rice water for hair
short hair girls
short layered hair
skunk stripe hair
Share this article
Related Posts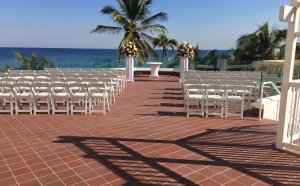 August 2, 2019 – 02:34 pm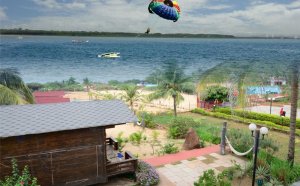 August 29, 2023 – 05:18 pm