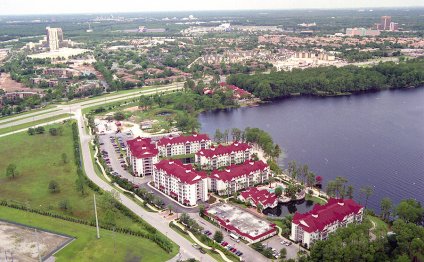 Grand Beach Resort Orlando FL
Grand Beach Resort
9.0
Staff was extremely friendly, rooms were clean, and location location location! Couldn't ask for anything more.
Elevator didn't work. Being pitched to buy timeshare. Room too far from base facilities
Vicki from Cincinnati, OHCouple
10.0
Central location to attractions and shopping. Beautiful maintained grounds.
If you want room cleaned, trash empty, clean towels, you have to pay extra daily rate. Also you pay a resort fee. None of these were mentioned when the hotel is listed as a choice. No onsite dining .
Resort area is pleasant, I was given daily activity schedule. Activities were more suited to elderly or children. Everything is additional charge, even though we still paid a required "resort fee ".
The resort is only 10 mins from Disney property! There were lots of amenities offered at the resort (swimming, miniature golf, volleyball, etc.) but we didn't have spare time to take advantage of any of them.
Stayed for 5 nights and never received housekeeping(ie. no clean towels)! Our room was right next to the stairs and also connected with another room by 2 doors which left little buffer from noisy neighbors and stair climbers. Beds were very uncomfortable!
When we arrived I was told by an employee that sitting through one of the resort's time-share sales seminars was "mandatory" and I had to put down a $20 deposit. I was later informed by my friend, who had stayed there 2 months earlier, that it was infact NOT mandatory. Housekeeping should be offered more often to those rooms not equipped with a washer and dryer. Our overall stay was acceptable. I may consider staying here again purely for the proximity to the Disney parks, but I wouldn't get anything smaller than a 2 bedroom. Maybe then I wouldn't have to hear everyone that walked up the stairs, or the neighboring family speaking so loudly at each other.
Jianfeng from Singapore, ChinaCouple
The staffs and room facilities
For those ppl who didn't rent a car for short stay, it would be great if shuttle bus available
Location is not that convenient
Verified Hotel Guest from Omaha, NEFamily Traveling with Young Children
8.0
The $100 Hold for "incidentals" is a mystery. also, staff said that internet was complimentary.found out that it wasn't (be sure to read the small print).
Jessica from Dade City, FLCouple
Everything was great
I would like a later check out time and my tub jets didnt work but overall i enjoyed it
I love it here
Erna from West Palm Beach, FLCouple
Did not stay at the Grand Beach, it appears they oversold and moved me to another hotel against my wishes.
Was not the hotel that I picked stayed at the Grand Villas.
As stated above the hotel that I originally confirmed was the Grand Beach. The hotel sold my room and moved me to another hotel which they said was an upgrade.The upgrade was 2 bedrooms, however I did not need 2 bedrooms. I chose the Grand Beach for the amenities of the beach. The Grand Villa was nice, but not what I wanted in a hotel. I was
not pleased!
Liked the room, bed, and kitchen. The lake view, and had computers with internet in the lobby.
Did not have housekeeping unless you pay extra.
Would recommend for family and vacation travelers. Suites are large and kitchen utensils are good quality. Grounds are well kept.
The convenience of having a sitting room, bath, spacious bedroom and full kitchen-home away from home..
i did not like the fact that a hotel employee ( a young man maybe 19 or so) just burst into the room about a hour after I checked in. He did not knock.
Share this article
Related Posts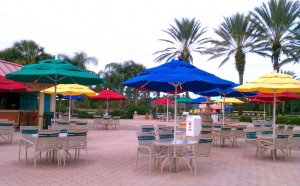 December 4, 2019 – 09:03 am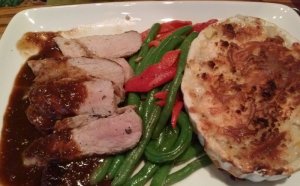 November 23, 2021 – 02:11 pm