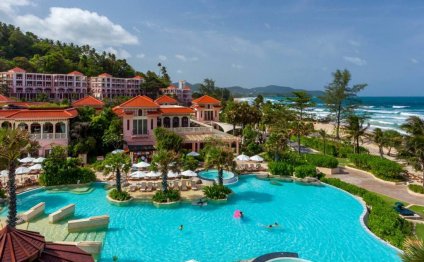 Centara Grand Beach Resort (Karon Beach)
Grand Beach Resort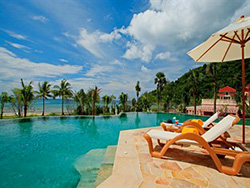 I find it hard to keep up with new hotels in Phuket! Every year there are new resorts, or renovated resorts with new owners. In the first few years of this Phuket blog, I wrote lots of hotel pages, with suggested hotels all over the island. More recently I have added pages with Top 10 lists - best hotels, best romantic or family hotels etc. But it's been a long time since a hotel "review" - about time for a new one. Now, the hotels that are recommended here are normally recommended due to reputation, or "what I've heard" as a resident, or comments from customers at the dive shop, or top marks when I look at reviews on Agoda. I don't work for a big online travel company or anything like that, don't get free hotel stays .. last hotels I stayed in with the family were in Khao Lak and Hua Hin on our holidays. Here in Phuket, we have a house, so why stay in a hotel?!
The Centara Grand Beach Resort is right at the north end of Karon Beach. It opened a couple of years ago and does get great reviews, and to me it looks like a great place for a family holiday hotel. !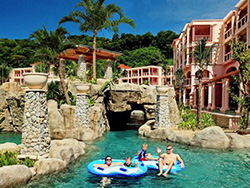 The facilities look to be very good including a kind of water park (well, a slide and a 'lazy river' at least)
(above) It's all about water ... pools and the beach nearby too.
Centara Grand is right by the sea, so you have beach access, but actually you have to walk about 1km to the main center of Karon with lots of restaurants, bars and a few shops. Or take a taxi which will be 200 Baht each way. Karon beach is much much quieter than Patong to the north. I'd imagine the Centara Grand as ideal for families or couples who might book some tours for the day, and then have an evening with dinner, a few drinks and enjoy the resort for a couple of hours. For sure Phuket has a lot to do, but it's nice to have a resort to come back to after a day out and relax in the pool or have a massage!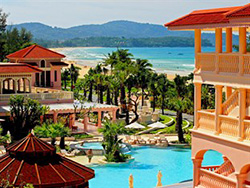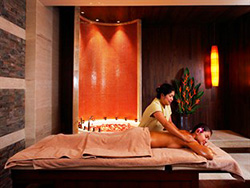 Share this article
Related Posts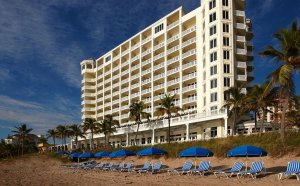 August 9, 2015 – 03:51 pm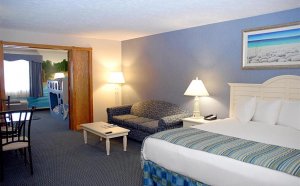 August 23, 2015 – 03:12 pm