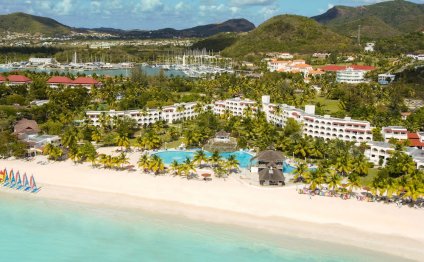 All Inclusive Jolly Beach Resort & Spa Antigua
Resort And Spa
The right team to make your dream wedding a reality!
Our Wedding Team is ready to make your wedding day dreams a reality, and we have the perfect package for your budget, guest list and personal style. All of our brides and grooms receive personal, hands-on attention from our Wedding Coordinator and her staff, and we work with the best professionals for any special touches you want.
Wedding Design
Weddings styled by Antiguan artist Mark Brown create the glamour of a traditional wedding coupled with a beautiful destination beach setting for your "I do's."
Company: Mark Brown Classic Weddings
Name: Mark Brown
Wedding Cakes
Delicate and delicious; your wedding cake will make your day even sweeter.
Company: Jolly Beach Resort & Spa
Company: The Little Bean Company
Name: Erin Fuller
* Wedding cake is available in the Dream Wedding Package and available upon request for the Silver Wedding Package. Please note that The Little Bean Company Cakes are only available for the Silver Wedding Package and Mark Brown packages
Wedding Photography
Take home your dream day memories captured in unforgettable photos and video. They'll bring you back to your beautiful beach wedding time and time again.
Company Name: NB Design Studio
Name: Nsenga Barnes
WEDDING EXTRAS
Antigua Wedding Delights & Spa Indulgences
Digital Photography: 36 5×7 with album and 48 pictures on compact disc JPEG format, (1) 6 x 8 (2) 8×10, (2) key rings. ( 1 hour)
$564.00*
Digital Photography: 24 5×7 prints with album and 36 pictures on compact disc JPEG format, (1) 8×10, (2) key rings
$483.00
Video: Package A – Fully edited Video
$450.00
Package B – Unedited Video
$264.00
Package C – Basic Video – (Ceremony ONLY)
$156.00
Steel Band for 1 hour ( Three piece) (Additional 10mins. prelude)
$350.00
Horse and Carriage (15 minutes)
$165.00
Brides Maid bouquet
$66.00
Flowers for hair (half or round halo)
$55.00
Comb with flowers as bouquet
$25.00
Loose Flowers
Corsage (regular)
$35.00
Corsage (wrist)
$40.00
Button Hole (each)
$11.00
Canapé's (per person)
$6.00
Wedding cake (extra tier)
Dream ($25) Silver ($40.00)
Bottle of French wine
Bottle of sparkling wine
$22.00
Bottle of French Champagne
$77.00
White folded chairs -(cost per chair) (plus$60 delivery fee)
$4.00
PA System
$125.00
[1] If video and photographer services are required beyond the normal 1hr, guests will incur a charge of US$100/hr for the Videographer and $100/hr for the photographer.
Wedding Parties: We seat 8 per table in our A-la-carte restaurants, OR rent a Private Banquet Room – ask us for details.
Prices include 22.5% government tax and service charge
All extras are to be paid locally during the interview process or at least 48 hours prior to the ceremony. Charges may be paid by Credit Card, US Dollars, British Pounds, Traveler's Cheques, or local (EC$) Currency.
Jolly Beach Resort & Spa will accept a deposit for select extras. This means that guests will see multiple charges if using a credit card for the payment of any of the following extras – Photography, Floral and Video Services
All rates are subject to change without notice.
ADDITIONAL WEDDING OPTIONS
Make Your Day Even Better!
These can be added onto to your wedding, honeymoon or renewal of vows
Your Wedding Options Include:
Intimate dinner for 2 – $160 per couple
5 course meal
Personalised menu
Your own personal waiter
Bottle of still or sparkling wine
Celebration party reception – $60 per person
1 hour open bar, champagne for toast, juice, selection of 2 hot and 2 cold hors d'oeuvres (premium canapés available subject to additional charge)
Sample beverage menu for open bar
Red wine, white wine
Wadadli beer
Dubonnet, Dry Vermouth, Sweet Vermouth
Scotch Whiskey, Tequila, Beehive French brandy, Cavalier Vodka, Cavalier Gin
Crème de Menthe W, Crème de Menthe G
Amaretto, Irish Cream
English Harbour Dark Rum, English Harbour Light Rum
Juices, sodas
Sample hors d'oeuvres hot selection
Mini chicken satay with citrus glaze
Jerked cocktail chicken wings
Chicken Goujons with mango dip
Spicy beef patties
Curried beef puffs
Coconut breaded fish fingers with dip
Conch fritters with dip
Salt fish cakes with spicy salsa
Plantain wrapped in bacon
Indian samosa with minted yogurt dip
Chinese spring rolls
Goat water with rolls
Vegetable quiche
Spinach and feta cheese flan
Sample hors d'oeuvres cold selection
Roasted onion tartlet
Crabmeat in cucumber cups
Chicken liver pate on croutons
Devilled eggs
bloggingx pro free download
xkcd blogging
xanga blogging
blogging alert xyz
explain xkcd blogging
blogging your passion
blogging youtube
blogging your passion podcast
blogging youtube channel name
blogging your way
blogging your way by holly becker
blogging your way to the front row
blogging your book
blogging zones
blogging zarada
blogging zenith
zen cart blogging
blogging in zimbabwe
blogging in zambia
blogging success zone
blogging about books
blogging about tv shows
blogging about food
blogging about my life
blogging about your personal life
blogging about art
blogging about pets
blogging after retirement
bloating after ovulation
blogging income after 1 year
what after blogging
career after blogging
retired now what blogs
can i retire now blog
to blog or not to blog
blogging is
blogging about blogging
blogging as a hobby
blogging as a job
blogging as a business model
blogging as an educational tool
blogging as a nurse
blogging at medium
blogging at work
blogging at fl250
blogging at 70
blogging at 40
blogging at 60
blogging at college
blogging at the limit
before blogging
blogging platform before
know before blogging
tips before blogging
considerations before blogging
Share this article
Related Posts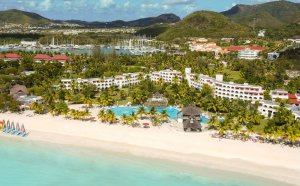 August 8, 2023 – 04:58 pm