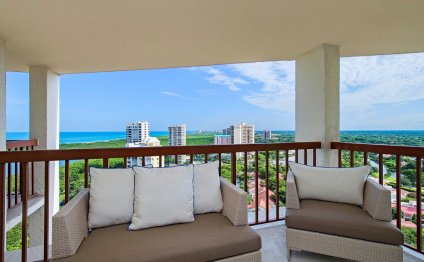 Naples Grande Beach Resort Naples Florida
Grand Beach Resort
The Spa at Naples Grande provides you with a robe, towel and slippers, in addition to grooming amenities such as shower gel, shampoo, conditioner, moisturizer and sunscreen. Many other items are available upon request.
Should I bring my valuables?
For the safety of your valuables, we suggest that you leave them in the safe provided in your guest room or garden villa. We do not assume any liability for valuables. We encourage our local guests to leave valuables at home.
How early should I arrive for a spa treatment?
We suggest that you arrive at least 30 minutes prior to your first appointment to allow yourself ample time to check in, change, acclimate to and enjoy the spa facilities.
What should I do before my treatment?
It is essential to shower before any treatment as the beneficial oils are best absorbed through clean skin.
Are there health benefits to a spa visit?
Stress reduction is one of the major contributors to good health. The guaranteed benefit of a spa visit is your immersion in a relaxing environment, which reduces stress. Many spa treatments are geared to easing various aches and pains. Additionally, take home programs may help you make lifestyle changes for long-term benefits.
Should I avoid the spa if I am pregnant?
No, not at all, although you will want to avoid treatments using deep pressure and heat. The Spa at Naples Grande requests for women to have completed their first trimester for prenatal massages. Please advise The Spa concierge of your due date when reserving your appointment and he or she will assist in determining the best treatments for you.
Do I have to disrobe entirely for my treatment?
This is your experience and we want you to be comfortable. It is customary for guests to completely disrobe for their spa treatments, although you may wear a swimsuit or undergarments if you prefer. Keep in mind that our professional therapists are trained to drape you discreetly and to protect your privacy at all times. The boundaries you define as uncomfortable will be respected.
What are the rules of Spa Etiquette?
To ensure that you and those around you reap the full benefits of your spa experience, we suggest the following:
Arrive early: Remember, your service will end on time so that the next guest is not delayed, regardless of how late you begin.
Respect other guests: The spa atmosphere is one of tranquility and relaxation.
Please respect the other guests' right to privacy and quiet: Cell phones, electronic devices and smoking are strictly prohibited.
Should I alert someone if I have any physical ailments, disabilities or allergies?
Yes. Please notify The Spa concierge when reserving your appointments and your therapist at the time of treatment.
Gratuities
For your convenience, The Spa at Naples Grande adds a 22% service charge to all spa and salon services. This service charge is distributed to staff members who served you during your visit. Additional gratuities are at your discretion and may be added upon request.
Personal Choices
Please communicate any requests for a specific therapist or gender of therapist at the time of reservation.
Guest Spa Use
Guests receiving treatments at The Spa at Naples Grande are entitled to complimentary use of the spa, fitness and resort facilities during the days treatments are scheduled.
Age Policy
Children ages 12-17 are welcome to enjoy massages, facials and body treatments, but must be accompanied by an adult at all times. Gender of therapist may be chosen based on preference of accompanying adult. Children ages 8-17 are welcome to enjoy treatments in the Hair & Nail Spa. For children 8 – 12 experiencing services in the salon must be accompanied by an adult. To protect the tranquil nature of the spa and its environment, children under 12 are not permitted to use the spa facility. This includes the, meditation lounge, spa pools, whirlpool bath, and sauna and steam rooms.
Spa Hours
Spa: 9:00am – 7:00pm daily.
*Hours of operation are subject to change at management's discretion.
Reservations & Cancellations
Reserving your spa treatments in advance is strongly recommended. Please call The Spa at Naples Grande directly at 239.594.6321, or from within the Resort please dial 6321.
Share this article
Related Posts