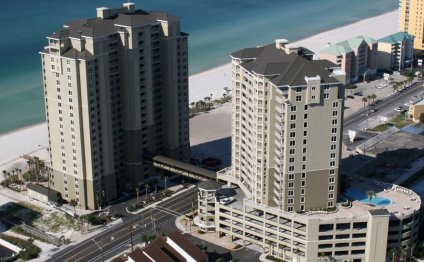 Grand Panama Beach Resort for Sale
Grand Beach Resort
The Grand Vista at Grand Panama Beach Resort with 112 luxury condominiums displays stunning views of the city, the gulf and surrounding beachscape. Residents will enjoy resort living with such amenities as a state of the art fitness center, concierge service, a pedestrian walk-over to the beautiful emerald waters of the Gulf of Mexico, a gorgeous high rise terrace pool with water spas and covered parking.
The Grand at Grand Panama Beach Resorts boasts 187 luxury condominiums, a tropical Gulf side luxury pool with water spas and a full service tiki bar. The beautiful gulf-front building offers grand architecture, luxurious accommodations and a front row seat to the breathtaking sunsets of the Gulf of Mexico.
Most days you will find an agent on staff in the discovery center located just off the lobby in the bottom of the Gulf View tower, or contact Marc Nolen with Emerald Resource Realty with all of your real estate needs.
Marc Nolen
Sales Manager
Grand Panama Office: (850) 249-1244
"After vacationing on Florida's Panhandle for over ten years, it just made sense to purchase our two-bedroom suite at Grand Panama Beach Resort. We love the friendly people and overall charm of Panama City Beach, and this wonderful property simply has everything we desired. The management is also top notch. Now that we have our own spot on the beach, the memories we're creating with our children are so much more special."
Share this article
Related Posts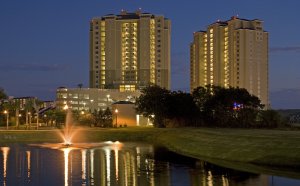 January 13, 2020 – 07:55 am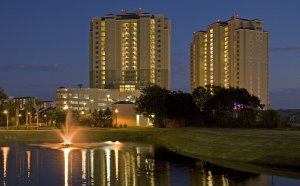 October 15, 2021 – 05:48 am