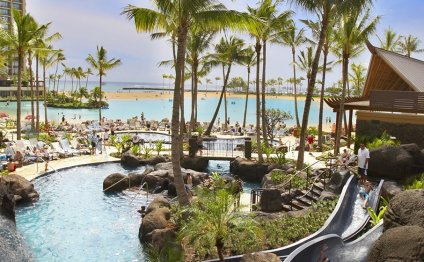 Hilton Hawaiian Village Beach Resort & Spa
Resort And Spa
Hilton Hawaiian Village® offers the perfect mix of exceptional resort accommodations and classic Hawaiian hospitality. Discover over 90 shops and boutiques and a diverse, international selection of restaurants. The resort's beachfront Super Pool is the largest on the island and on Friday night it becomes the stage for a celebration of Hawaiian culture and entertainment, ending with a spectacular fireworks show.
Resort Facts
Check-in & Check-out
Parking
Hawaii State Law and Hilton Hawaiian Village Smoke Free Policy
Check-in & Check-out
Check-in time: 3:00 pm
eCheck-In (available for Hilton HHonors® members)
PLEASE NOTE: vCheck-In and eCheck-In is not available to Hilton Grand Vacations Club guests staying at the Hilton Grand Vacations Suites at Hilton Hawaiian Village or Grand Waikikian Suites by Hilton Grand Vacations .
Check-Out Options
Hospitality Rooms for freshening up prior to departing are available. Please call ext. 69007, one day prior to your departure.
Luggage storage is available for departing guests by calling ext. 41 or by visiting the Luggage Center on the ground level of the Diamond Head Tower. Also available is the Bell Desk in the Main Lobby or the Kalia Tower Lobby. Overnight luggage storage is not available.
Enjoy the facilities of the Luana Lounge at the Mandara Spa for just $24 per person (must be 16 years or older). Relax in the whirlpool, enjoy a last minute workout at the Mandara Spa Fitness Center or use the lockers and showers to freshen up. For more information call ext. 74370.
At check-in, the front desk will verify your check-out date. If you choose to depart earlier than your original check-out date an early departure fee may apply.
Parking
Hilton Hawaiian Village provides a six-level parking garage, conveniently accessible from all towers at the resort. Self-parking and valet parking are both available.
Daily Self-Parking: $29.00*
Valet Parking: $36.00*
Validated Self-Parking Charge: $8.00**
Validated Valet Parking Charge: $13.00**
**For event functions only. Not valid for overnight function parking
Lost Ticket: $100.00***
***Subject to Change. Hilton Hawaiian Village does not accept oversized vehicles (taller than 6'6). We strongly encourage guests to not rent or bring any oversized vehicles to the resort as guests will have to find parking off property and pay applicable parking rates. We apologize for this inconvenience.
Hawaii State Law and Hilton Hawaiian Village Smoke Free Policy
The law prohibits smoking in all "enclosed or partially enclosed" areas open to the public that include, but not limited to restrooms, lobbies, reception areas, hallways, bars, hotel rooms, balconies, restaurants, retail service establishments, and retail stores. A slight exemption is being made for hotels. The exemption clause says up to 20% of the rooms rented to guests in a hotel or motel may be designated as smoking rooms.
Guestrooms: As of November 16, 2006 smoking is prohibited in all Hilton Hawaiian Village guest rooms with the exception of some guest rooms in Tapa Tower, where smoking on the balconies in those specific rooms will be permitted.
Beach: As of April 2013, smoking is prohibited on certain beaches and parks including Duke Kahanamoku Beach in front of Hilton Hawaiian Village.
Share this article
Related Posts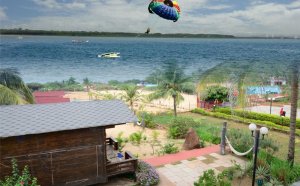 August 29, 2023 – 05:18 pm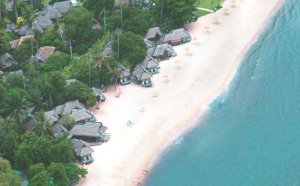 August 12, 2022 – 09:15 am