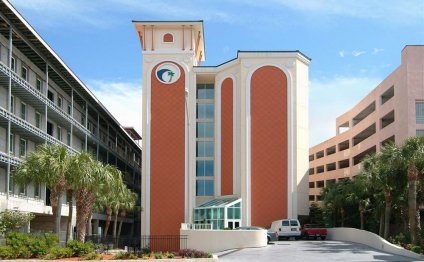 Palms Resort Myrtle Beach South Carolina
Myrtle Beach South
Attractions

Myrtle Beach is home to some of the most thrilling entertainment venues and exciting attractions on the East Coast, and Palms Resort is in close proximity to them all. Supplement your vacation itinerary with a visit or day trip to one of these favorite Myrtle Beach attractions.

WonderWorks

The attraction is an "amusement park for the mind, " combining education and entertainment in over 100 hands-on exhibits that will spark the imagination and stimulate the mind. Visitors to the attraction will enjoy a variety of experiences including being blown away by 74 mile per hour hurricane-force winds, maneuvering the controls of a NASA spacecraft to land the shuttle, lying on a bed of 3, 500 nails, piloting a fighter jet, designing and riding a 360 degree virtual roller coaster, playing virtual sports and competing in a game of lazer-tag.

Myrtle Beach Sky Wheel

The Myrtle Beach SkyWheel, which is located at the Oceanfront Boardwalk and Promenade, is an experience as grand as the magnificent Atlantic Ocean it overlooks. This amazing attraction, which is sure to elevate your perspective, measures an impressive 200 feet above sea level and is the only observation wheel of its kind in the US. The attraction boasts 42 climate controlled Swiss-manufactured fully enclosed gondolas and an impressive, one-of-a-kind LED lightshow to be held nightly.

Water Parks

Myrtle Beach is home to several spectacular water parks, where you can swim, slide, jump, splash, and ride your way to the wettest, wildest vacation experience you and your family has ever had. Two of Myrtle Beach's favorite water park hot spots are Wild Water-Water and Race Theme Park and Myrtle Waves Water Park. Both conveniently located to Palace Resort, you and your family can enjoy waterfalls, slides, arcades, miniature golf, wave pools, water chutes, and much, much more. Jump into the fun today.

Myrtle Waves Water Park:

"Myrtle Waves Water Park, South Carolina's largest water park, presents 20 acres of swerves, curves, waves and chutes and more than one million gallons of water. One price covers all rides and attractions for a full day of cool fun."

Family Kingdom Amusement Park:

Myrtle Beach's only oceanfront water park is the place where family fun reigns. Enjoy spine-tingling rollercoaster rides, rip-roaring waterslides, or a quiet ride on South Carolina's largest Ferris Wheel, which offers breathtaking views of the beach and cityscape. Bumper cars, Go Karts, an historical carousel, and much more await you at Myrtle Beach's favorite amusement park.

Miniature Golf:

Myrtle Beach is home to dozens of fantastic miniature golf courses, like Dragon's Lair at Broadway at the Beach, Jurassic Golf, Jungle Safari, and Captain Hook's Adventure Golf. Each of the area miniature courses offers up a different experience and wild atmosphere sure to capture your child's imagination.

Nascar SpeedPark:

This high-octane attraction features 7 exciting race tracks, 2 Nascar themed miniature golf courses, a Nascar Silicon Motor Speedway, Speed Bumber boats, state-of-the-art SpeedDome Arcade, and much, much more!

Watersports:

The over 60 miles of pristine Atlantic Ocean coastline make Myrtle Beach, South Carolina, the perfect playground for all kinds of watersports. Whether your interest lies in kayaking, sailing, surfing, para-sailing, skiing, scuba diving, jet skiing, or simply lazing on the beach, Myrtle Beach has it all! Fishing enthusiasts will find great catches at eight piers, on charter boats, and in the area's many backwater creeks and waterways. There's also several area annual saltwater fishing tournaments that offer invigorating sport as well as tens of thousands of dollars in prizes.

Brookgreen Gardens:

"Brookgreen Gardens is a National Historic Landmark with one of the most significant collections of figurative sculpture in an outdoor setting by American artists in the world and has the only zoo accredited by the American Zoo and Aquarium Association on the coast of the Carolinas."

Championship Golf:

Golf Mecca…Golf Capital of the World…Golfer's Paradise…Golf Heaven…Golf Town, USA…all our names affectionately used by golfers around the globe to describe the one place in the world that caters to earth's greatest sport. Myrtle Beach, South Carolina, and the Grand Strand boast nearly 100 golf courses. With varying difficulties, prices, styles, and locations, the champion golf courses of our area can be matched to any type of golfer, from the casual player to the experienced professional. Best of all, Palace Resort is perfectly located to take advantage of them all! Swing into some great golf today at Palace Resort.

Dining

There are over 1, 500 restaurants in Myrtle Beach, South Carolina, and along the Grand Strand, so visitors can enjoy a full spectrum of culinary delights, ranging from quick bites to indulgent entrees. Enjoy a little taste of everything under the sun: succulent...
Share this article
Related Posts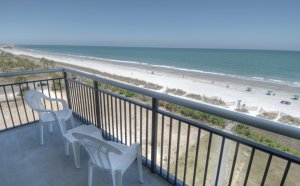 April 22, 2017 – 03:08 pm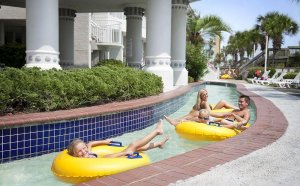 September 11, 2015 – 10:33 am