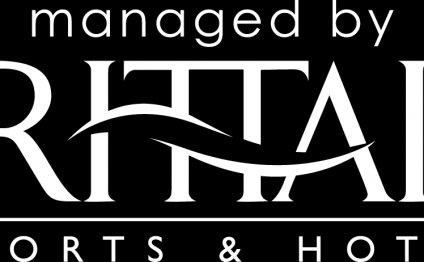 Bayview Resort Myrtle Beach South Carolina
Myrtle Beach South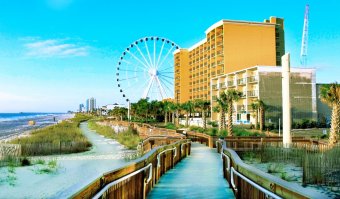 Myrtle Beach Boardwalk
The Boardwalk, which opened in 2010, stretches 1.4 miles along the Myrtle Beach oceanfront from 15th Avenue North to First Avenue North, twisting and turning through goregous terrain and some of the area's best sights. It features a mix of shops, attractions and eateries, including some of the best oceanfront restaurants in Myrtle Beach. There's also an arcade, ice cream shops, the Gay Dolphin Gift Shop and The Myrtle Beach Skywheel, which opened in 2011.
If you're the type that likes to be near the action and wants to take advantage of all downtown MyrtleBeach has to offer — including nightlife, live music, entertainment and fireworks shows in the summer month — you should check out these properties around the Boardwalk for your next vacation.
In 2016, choosing a resort or hotel near the boardwalk looks to be an even better choice, as the area won the S.C. Governor's Cup as the top attraction in the state in 2015 and a locally favorite country music festival will be returning this summer!
Hotels & Resorts on the Myrtle Beach Boardwalk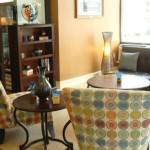 Located across from the 14th Avenue Pier at the Myrtle Beach Boardwalk, the Aqua Beach Inn is a new hotel that provides easy access to all of the great attractions in downtown Myrtle Beach. The units at Aqua Beach Inn feature granite countertops, modern décor, ceramic tile foyer, a full kitchen, and more!
Another great resort near the Myrtle Beach Boardwalk is the Atlantica Resort. Situated just north of the Boardwalk, this property offers a long list of awesome amenities like oceanfront pools, a lazy river, large kiddie pool, and more than 200 ft of sandy beachfront. The rooms at Atlantica Resort include full kitchens (so you don't have to go out to eat all the time) and provide beautiful oceanfront views.
Situated right on the Boardwalk, Bay View Resort is a great place to stay if you want to be near tons of fun things to do in downtown Myrtle Beach. This property is home to several on-site amenities like an outdoor splash deck and indoor pools, which allow guests to have their swimming time despite the weather. In addition to a wide range of amenities, Bay View Resort has a large selection of accommodations that feature designer furnishings, and even an on-site Starbucks to fill your caffeine cravings!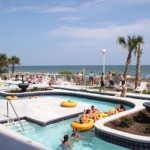 Sandy Beach Resort is home to upscale, modern accommodations featuring flat-screen TV's and lots of room to make yourself feel comfortable during your stay. This resort is located just a short walk south of the Boardwalk, so guests here have easy access to shopping, entertainment, dining, and more. Oh, and if you're looking for a great night's sleep, rumor has it that Sandy Beach Resort has the most comfy beds in town!
Boasting over 70 years of personal service and experience serving visitors to the Grand Strand, Driftwood at the Boardwalk is a cozy property great for family vacations. Driftwood at the Boardwalk is located just a block away from the north entrance to the Boardwalk, allowing guests to easily access attractions like the Myrtle Beach SkyWheel. Also, just next door is Bandito's Restaurant & Cantina, so you don't have to travel far for a great meal. This property has a selection of room types as well as a newly renovated pool for those who want to take a refreshing dip.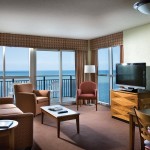 Those staying at Holiday Inn at the Pavilion will love being within close proximity to several attractions, including Pier 14 Restaurant. This award-winning AAA 3 Diamond property is situated at the north end of the Boardwalk and is home to an array of amenities. Guests can start their day off with free continental breakfast before spending the day on the beach or lounging by one of the five on-site indoor and outdoor pools.
Family owned and operated, Holiday Sands North is a family-friendly property located right on the Boardwalk. On top of being close to fun attractions like the SlingShot, Ripley's Haunted Adventure, the SkyWheel, and more, Holiday Sands North provides on-site amenities like an oceanfront café, lazy river, and pools.
If you're looking for a hotel near the south end of the Boardwalk, consider Windsurfer Hotel. This property boasts bright and cheery décor, relaxing rooms, easy beach access, and a variety of amenities. Guests staying here will enjoy being near the 2nd Avenue Pier where they can go for a stroll, eat at the restaurant, go fishing, or just enjoy the spectacular views.
Within a short walking distance to the boardwalk sit the Roxanne Towers; a clean, family-friendly property featuring private oceanfront accommodations. Roxanne Towers is home to a variety of on-site amenities including oceanfront pools, lazy river, and a hot tub. After spending the day exploring the city, make your way back to Roxanne Towers where you will enjoy your clean and spacious room.
Bermuda Sands Resort is located near the 2nd Avenue Pier on the south end of the Boardwalk. This affordable property is family-friendly and provides easy access to the beach, as well as a list of amenities including indoor and outdoor pools and a lazy river. And, if you want to bring Fido on vacation with you, Bermuda Sands is a pet-friendly property.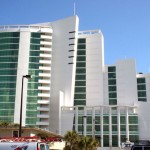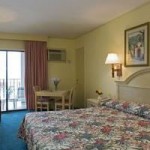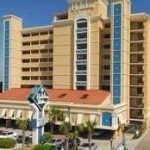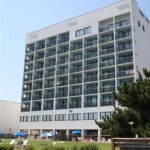 wikimapia.org
tools.folha.com.br
foro.infojardin.com
camfrog.com
engawa.kakaku.com
search.auone.jp
telstra.com.au
drinksmixer.com
rtve
curseforge.com
kaskus.co.id
digitalcollections.clemson.edu
superherohype.com
guest posting
researchgate
talgov.com
minecraft.curseforge.com
astro.wisc.edu
popcouncil.org
domaindirectory.com
bonanza.com
inginformatica.uniroma2.it
Share this article
Related Posts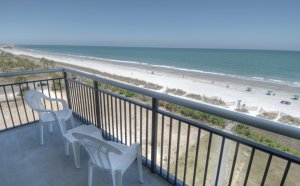 April 22, 2017 – 03:08 pm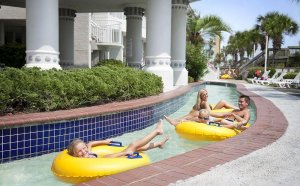 September 11, 2015 – 10:33 am