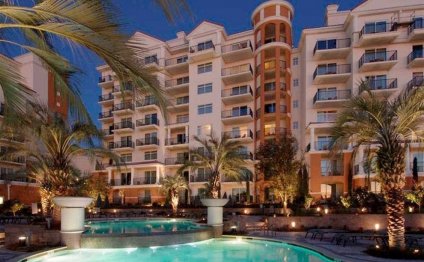 Anderson Resort Myrtle Beach South Carolina
Myrtle Beach South
2-Bedroom
3-Bedroom
Silver: Weeks 1 – 7, 48 – 50
Unit Size
Mon – Thurs
Fri – Sun
7 Night
Studio
110
220
1, 100
1-Bedroom
240
480
2, 400
1-Bedroom Plus
300
600
3, 000
2-Bedroom
350
700
3, 500
2-Bedroom Plus
410
820
4, 100
3-Bedroom Plus
960
4, 800
Gold: Weeks 8 – 20, 36 – 47, 51, 52
160
320
1, 600
340
680
3, 400
420
840
4, 200
500
1, 000
5, 000
580
1, 160
5, 800
1, 400
7, 000
Platinum: Weeks 21 – 35
440
2, 200
620
1, 240
6, 200
1, 680
8, 400
1, 920
9, 600
Overview
2600 N Ocean Blvd, Myrtle Beach, SC 29577
Ideally situated in the heart of the Grand Strand on magnificent Myrtle Beach, Hilton Grand Vacations Club at Anderson Ocean Club offers a spectacular vacation setting. Located within the existing Anderson Ocean Club and Spa, this upscale resort features elegantly appointed ocean view and oceanfront suites, each with a furnished patio and extensive comforts of home. Championship golf courses and a variety of dining, shopping and entertainment venues are within easy access of the resort's central location.
Accommodations
Spacious studios, 1-, 2-, and 3-bedroom suites
Fully-equipped kitchens
TV, DVD in units
Complimentary wireless Internet access
Resort Features
2 outdoor pools and hot tub, covered heated pool, and children's pool
Seasonal pool bar
Awakening Spa
Fitness center
Coffee Bar
Additional Info
Check In: 4 p.m.
Check Out: 11 a.m.
Phone: 843-213-5340
Request Pricing
Discover the many benefits of vacation ownership and open up a world of Grand Vacations!
This is not an offer or solicitation to any person residing in a state where the project is not yet registered.
THIS WEBSITE IS FOR THE PURPOSE OF SOLICITING DEEDED TIMESHARE INTERESTS IN FLORIDA, NEVADA, HAWAII, NEW YORK, CALIFORNIA AND SOUTH CAROLINA. THE COMPLETE OFFERING TERMS ARE IN AN OFFERING PLAN AVAILABLE FROM THE DEVELOPER. Prices range from $9, 000–$278, 700; subject to change.
Hilton Grand Vacations Club is the exchange agent. The Sales Agent is Hilton Resorts Corporation (dba Hilton Grand Vacations) located at 6355 Metrowest Blvd. Orlando, FL 32835. Hilton Resorts Corporation is also the developer of timeshare interests in Florida, Nevada, Hawaii and New York. The Developer of South Carolina timeshare interests is: Ocean Club Vacations, LLC, located at 1000 2nd Avenue South, Suite 310, North Myrtle Beach, SC 29582. The Developer of California timeshare interests is: Grand Pacific Carlsbad, LP located at 5500 Grand Pacific Drive, Carlsbad, CA. The Developer/Seller of LV Tower 52 Vacation Suites is: LV Tower 52, LLC, located at 100 Crescent Court, Suites 260, Dallas, TX. The Developer/Seller of Sunrise Lodge is: Sunrise Park City, LLC, located at 100 Crescent Court, Suite 260, Dallas, TX. The Developer of Grand Islander is: BRE Grand Islander, LLC, located at c/o Blackstone Real Estate Partners VI L.P., 345 Park Avenue, New York, NY 10154.
Hilton Grand Vacations® is a registered trademark of Hilton International Holding Corporation. Certain properties are operated under the Hilton Grand Vacations name pursuant to property management agreement. Hilton is not responsible for any representations made by a third party developer/seller.
Share this article
Related Posts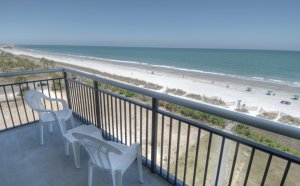 April 22, 2017 – 03:08 pm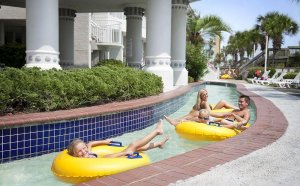 September 11, 2015 – 10:33 am